aXivite®
aXivite® is an innovative natural analogue capsaicin solution for a wide range of dietary health applications. Capsaicin is well established in science, for use in weight control products and in applications to promote good gut health. The result of extensive research, aXivite® has proven positive health benefits for improving human health in line with nature. aXivite® can be used in a variety of new applications, as well as a more effective and safer replacement to naturally extracted capsaicin.
For more information about aXivite, its benefits, application areas and clincial tests visit www.axivite.com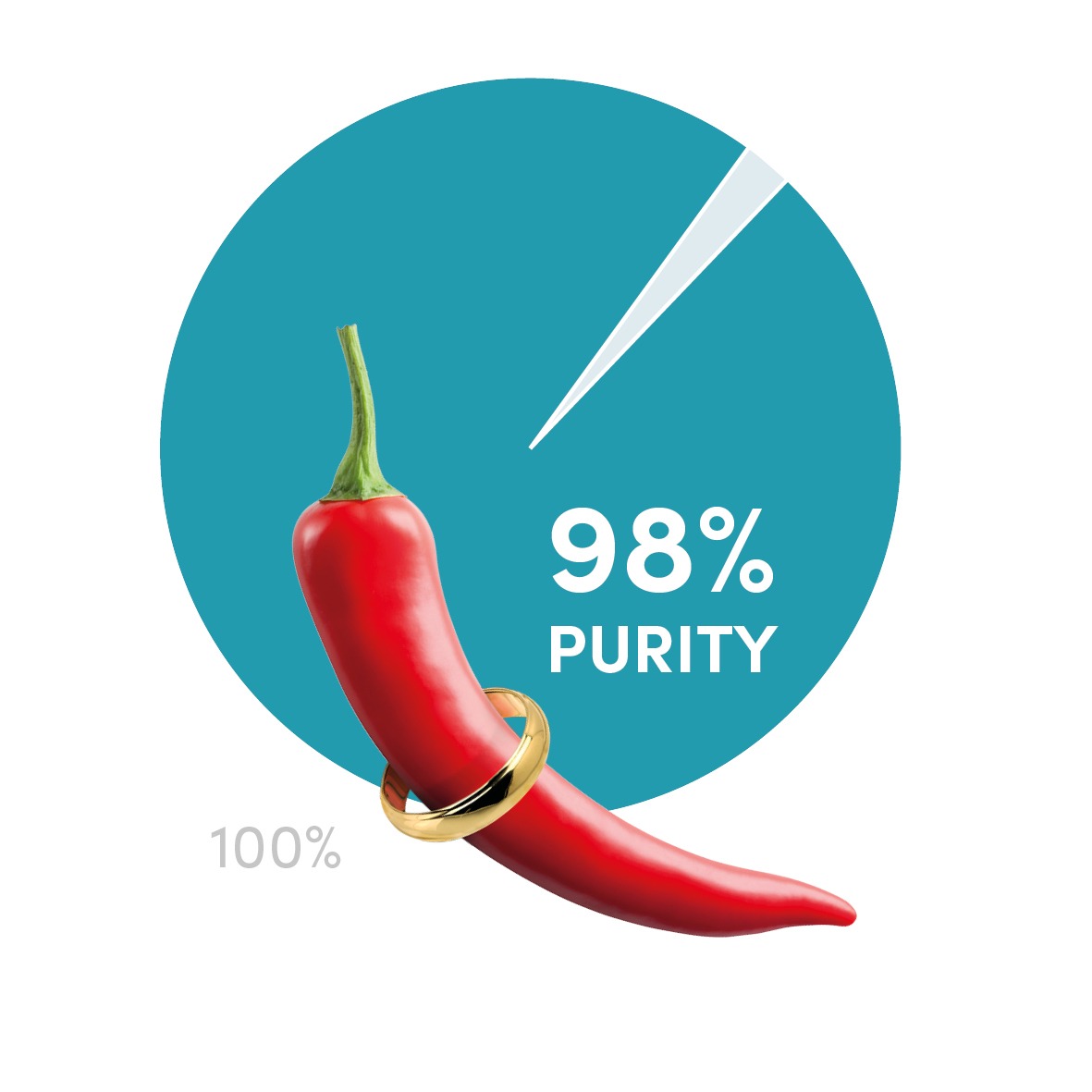 Pure efficiency
Phenylcapsaicin has a purity of 98% making aXivite® easy to handle with 1% formulation in powder form. It is stable in production with a high bioavailable making it very potent. Because of its higher efficiency regarding uptake, you also need a much lower dosage. It is better suited for industrial production compared to natural capsaicin, due to higher purity, reliability and the lower price.
Higher bioavailability

Pure health for faster growth

Less pungent

Safe for long time use

Increase and boost metabolism

Weight control

Bioenhancer

Gut health

Pain relief
To control the pungency, aXichem has developed a unique microencapsulation, engineered for specific release. The micro- encapsulation also enhances absorption and improves the nutrient uptake, as shown in the CACO trial. This unique microencapsulation of the active ingredient at 1% concentration, also offers an easy to handle dietary supplement which can be further developed into a finished product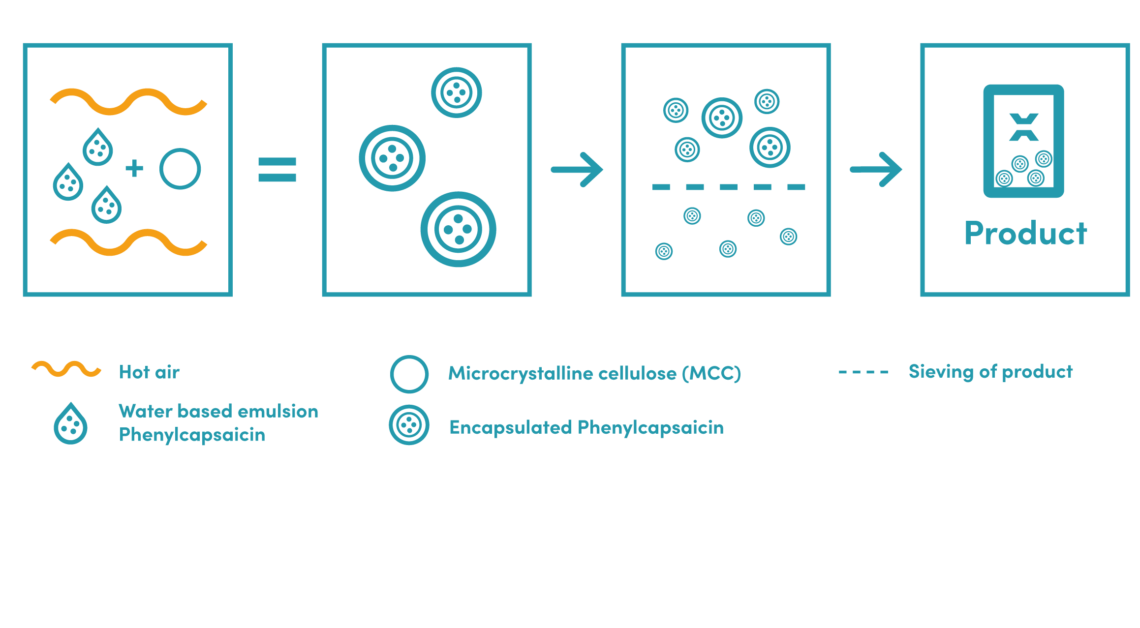 aXivite® process
The process of microencapsulation of Phenylcapasain to control pungency and produce an easy to handle ingredient.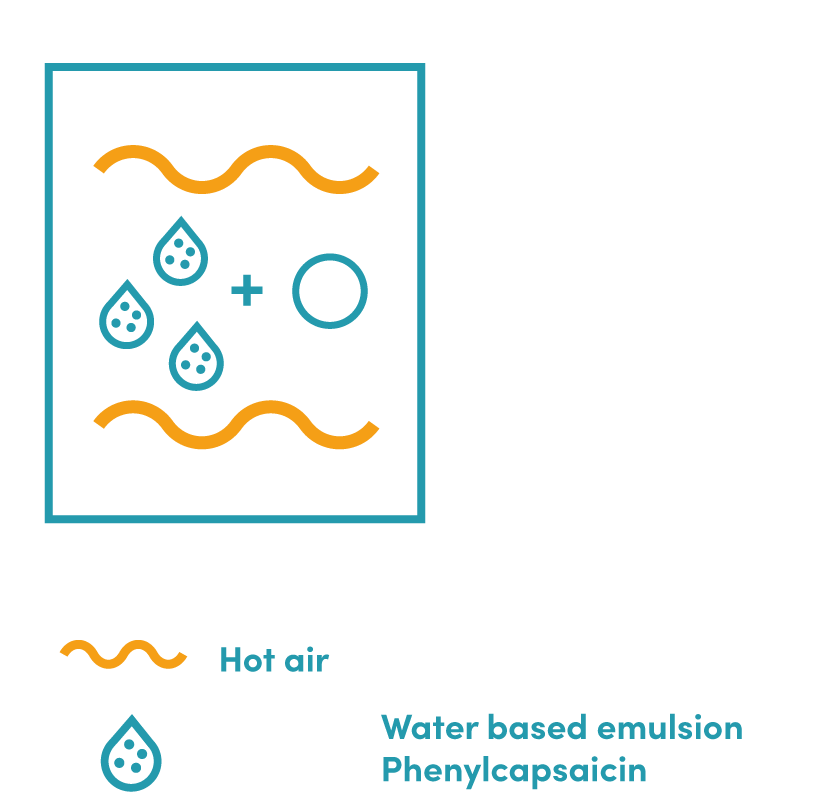 Step 1
The core material microcrystalline cellulose (MCC) particles is fluidized by hot air.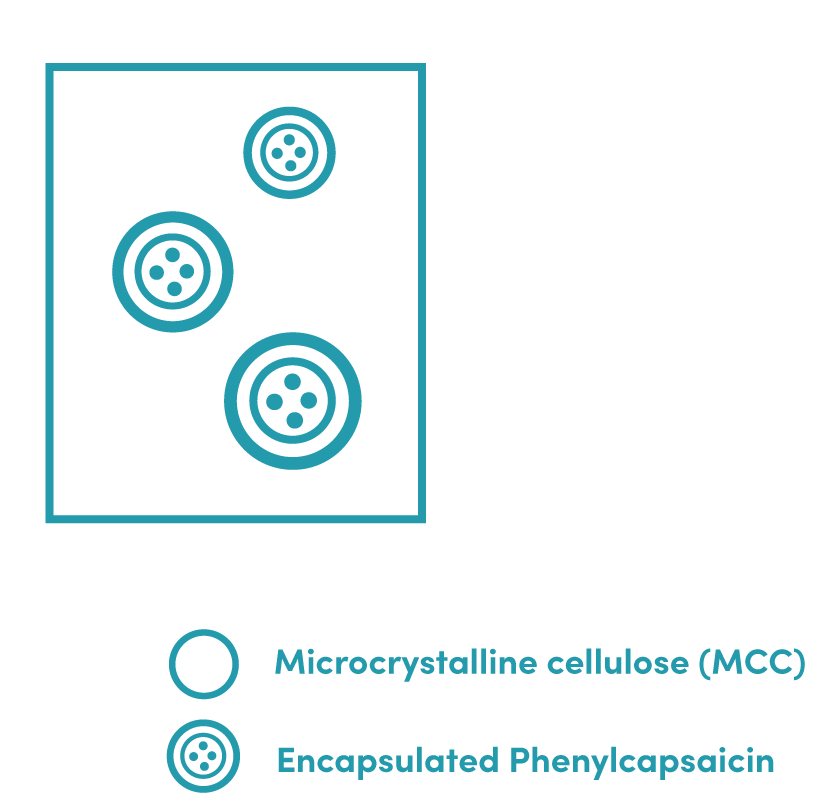 A waterbased emulsion of a Phenylcapsaicin containing matrix is sprayed onto the MCC. The hot air evaporates the water from the emulsion and leaves a phenylcapsaicin containing matrix coating on the MCC particles.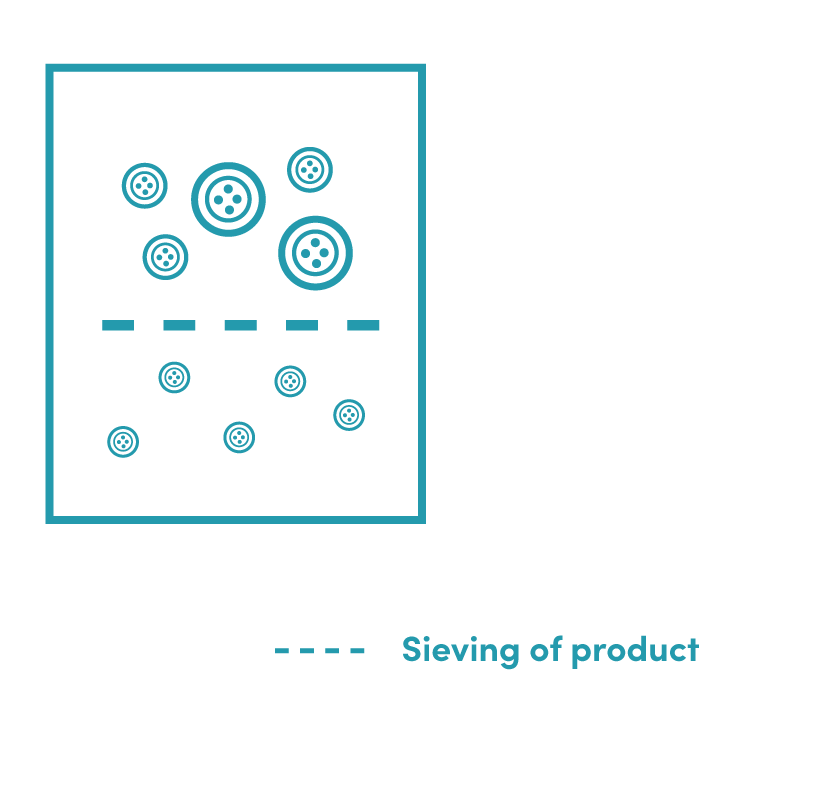 Step 3
Oversized particles are sieved and removed.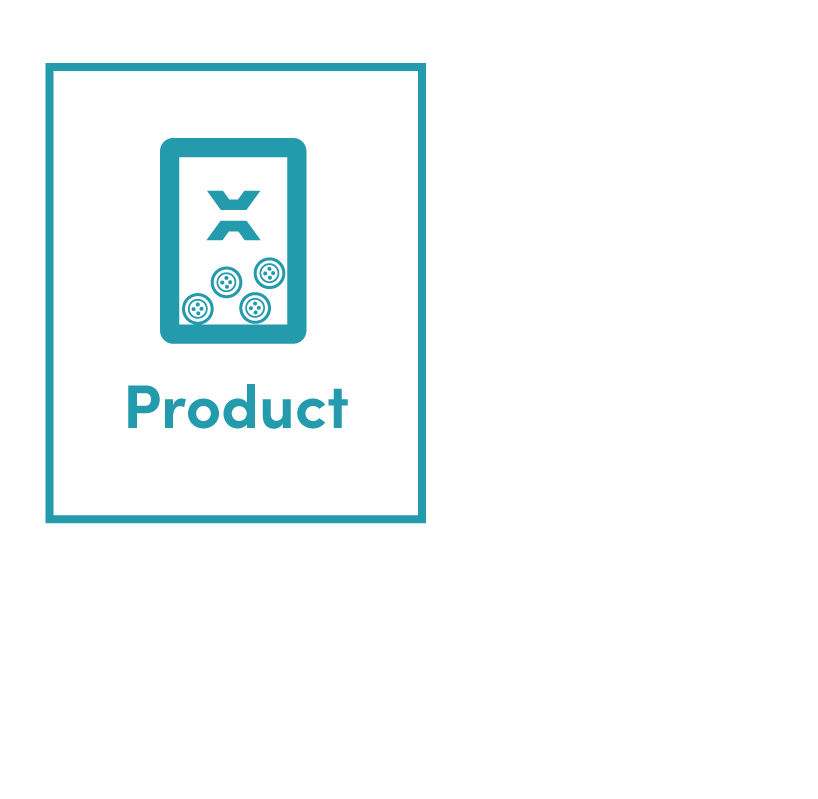 Step 4
Particles are packaged into ready product.
Improved health
aXivite® can be used for weight control and treating high blood pressure. It is also known to ease irritation in the gut and promote a healthy gut microbiota. Studies show that capsaicin consumption has proved to reduce body weight and has the potential to treat anti-obesity. Recognised as a bioenhancer, its bioavailability is more than 4 times higher than natural capsaicin. It also works to prevent microbial dysbiosis, gut barrier dysfunction and chronic low-grade inflammation.
Safe to use
The unique microencapsulated active ingredient at 1% concentration, also serves as an easy to handle food additive which can be further developed into a finished product. According to several tests, Phenylcapsaicin shows no sign of genotoxicity, whereas high dosage of natural pure capsaicin can be toxic. This makes aXivite® safe for long-term use. Approved by the Novel Food in EU and GRAS Food in US, we have a guaranteed safe and approved product for the market, which provides improved industrial efficiency combined with strong sustainability.

 
Pharmacokinetic study of the effect of capsaicin

Pharmacokinetic Study Following o.d and b.i.d Oral Dosing of Phenylcapsaicin to Healthy Human Subjects.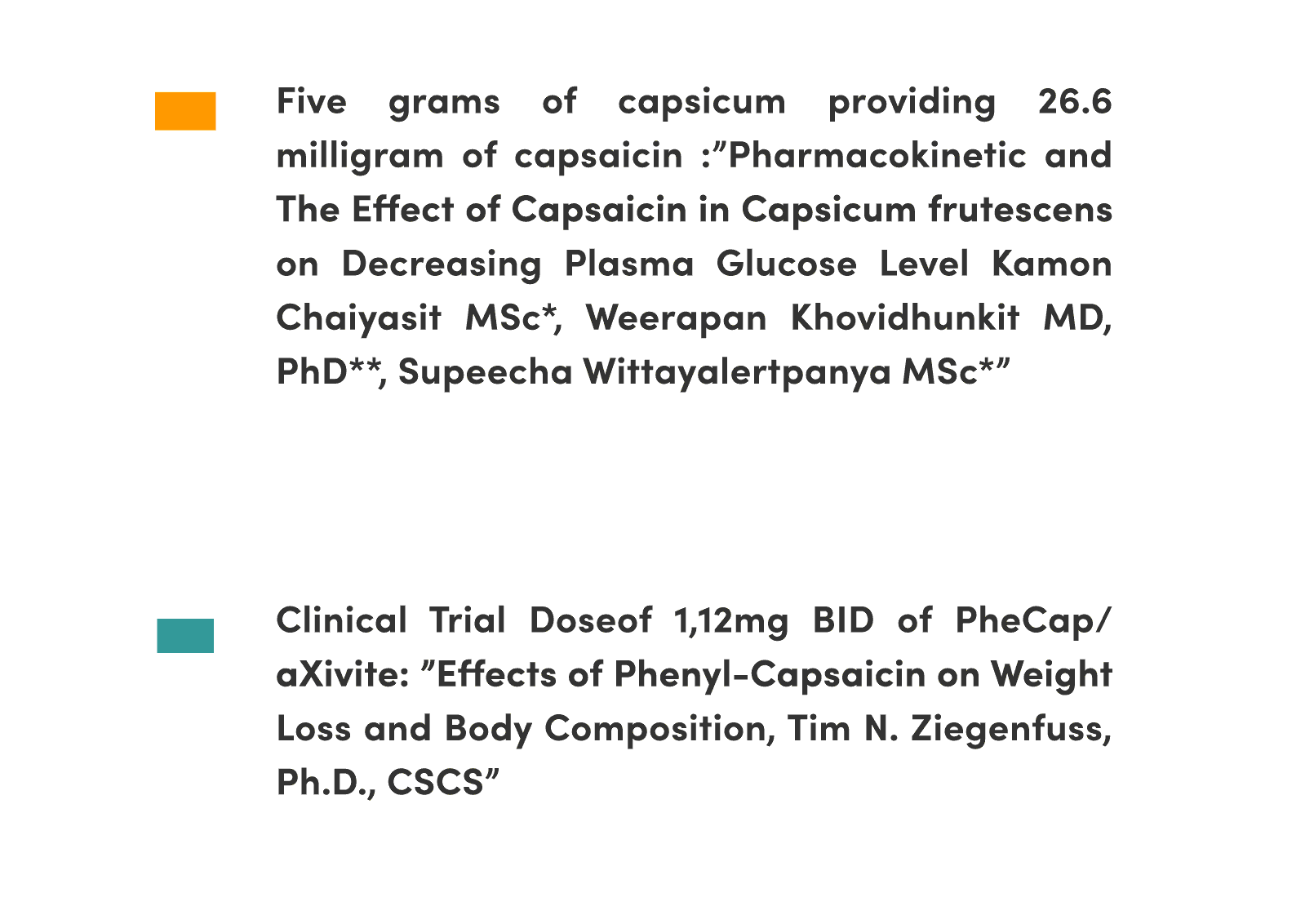 CACO Trial - Bioenhancement effect of aXivite®
The presence of Phenylcapsaicin increased the uptake of Curcumin at all three dose levels even as compared to the Capsaicin + Curcumin formulation (P < 0.05) (CACO in vitro study).